Radiation Protection Shield Ivory white silver fiber fabric
Code : HT-YSSP-001
Category : Anti-Radiation Fabric
introduction:
Silver fiber fabric with anti-static function, could be eliminating the harm of electromagnetic waves to the human body.

Radiation Protection Shield Ivory white silver fiber fabric
Silver fiber fabric is a high-tech product, which is obtained by bonding a metallic silver layer to the surface of a fiber permanently through a special technique. This structure not only keeps the silver fiber with the original textile properties, but also makes this fabric almost have all the magical function of silver.
Components

Surface:100% Polyester;

Base: 75% Silver Fiber + 25% Nylon

Weight

105 g/m²

Width

1450 mm

Color

Ivory White, Light purple, Gloss Purple, Sea Blue, Navy Blue, Rubber Red

Surface Resisitance

≤0.05 Ω/m²

Shielding Effectiveness


10MHz to 3GHz (≥46.5dB)

Feature

Antibacterial, anti-radiation, smooth, washable, deodorant, conductive, RFID blocking, EMF shielding, EMI shielding, etc.

Application

Radiation protection suits, antibacterial home clothes, home textile products,touch screen gloves, bedding, sports clothes, children & baby clothes, shielding bags, radiation curtains, etc.

Wash Instruction

Hand wash with neutral detergent & water temperature under 30 ℃.

Do not bleach and machine wash.

Hang dry in the shade.
Feature of Anti Radiation Fabric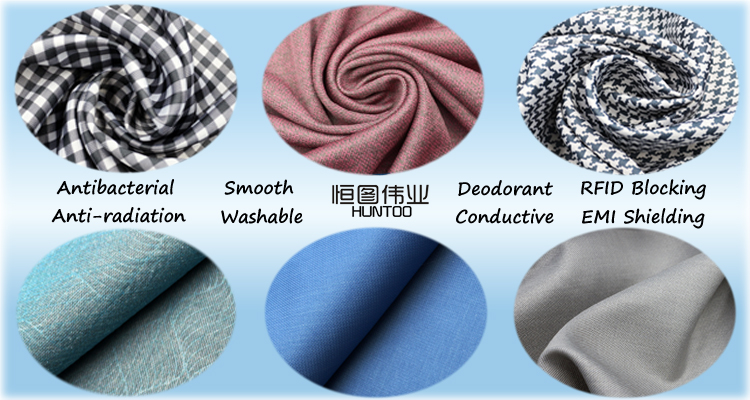 Application of Anti Radiation Fabric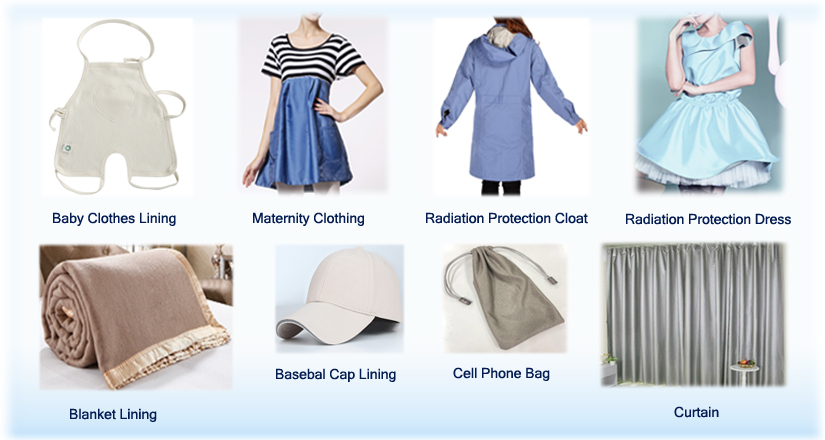 Know More about Electromagnetic Waves: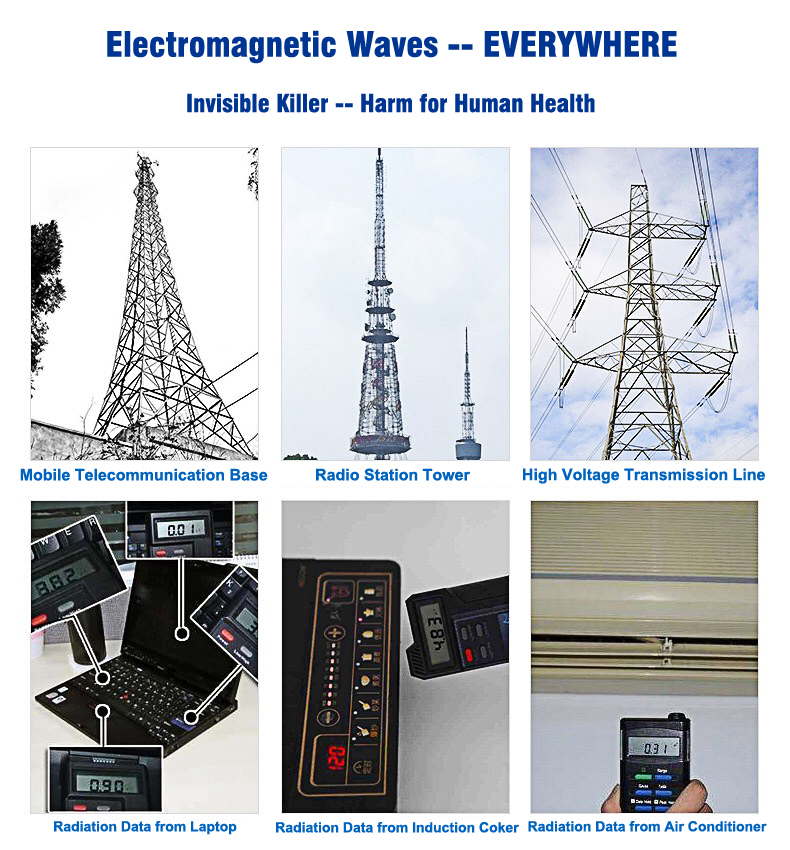 The damage of Electromagnetic waves to the human body
1. Leading to dizziness, fatigue, insomnia, memory loss and neurasthenia syndrome.
2. Causing cardiovascular disease, high blood pressure, heart palpitations, autonomic dysfunction.
3. The harm on pregnant women: abortion, fetal malformations, chromosome aberrations, etc.
4. Causing women's menstrual cycle disorder; male sexual function decline, hair loss or grey hair.
5. Leading to leukemia (especially harmful to children), cancer, tumors, and to harm body's immune system.
Why do we need to use Anti Radiation Fabric?
The radiation shielding fabric will not only ensures high content of silver fiber can meet perfect electromagnetic wave shielding effect, but also solves the problem that radiation protection silver fiber fabric will be prone to oxidative discoloration in the air for a long time, not affect the apperance.

Other Anti Radiation fabrics
Wash Instructions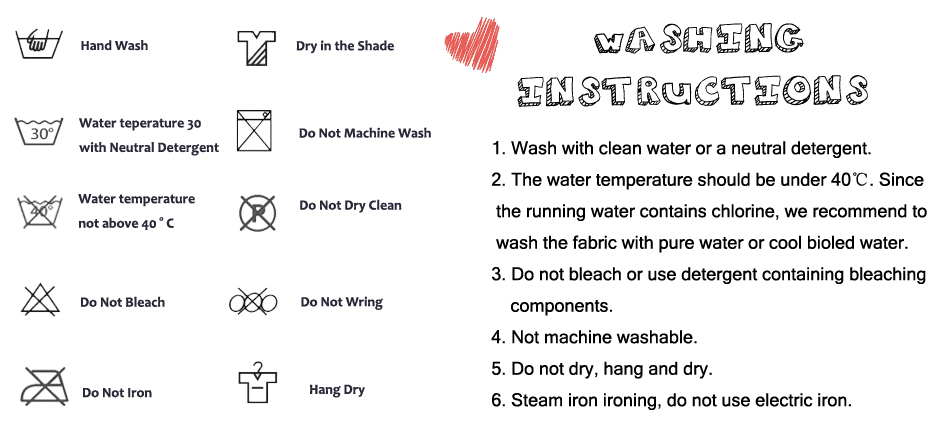 ---
F
or More products information
,
Click Here!